Natural History
Resources and information related to studies in natural history.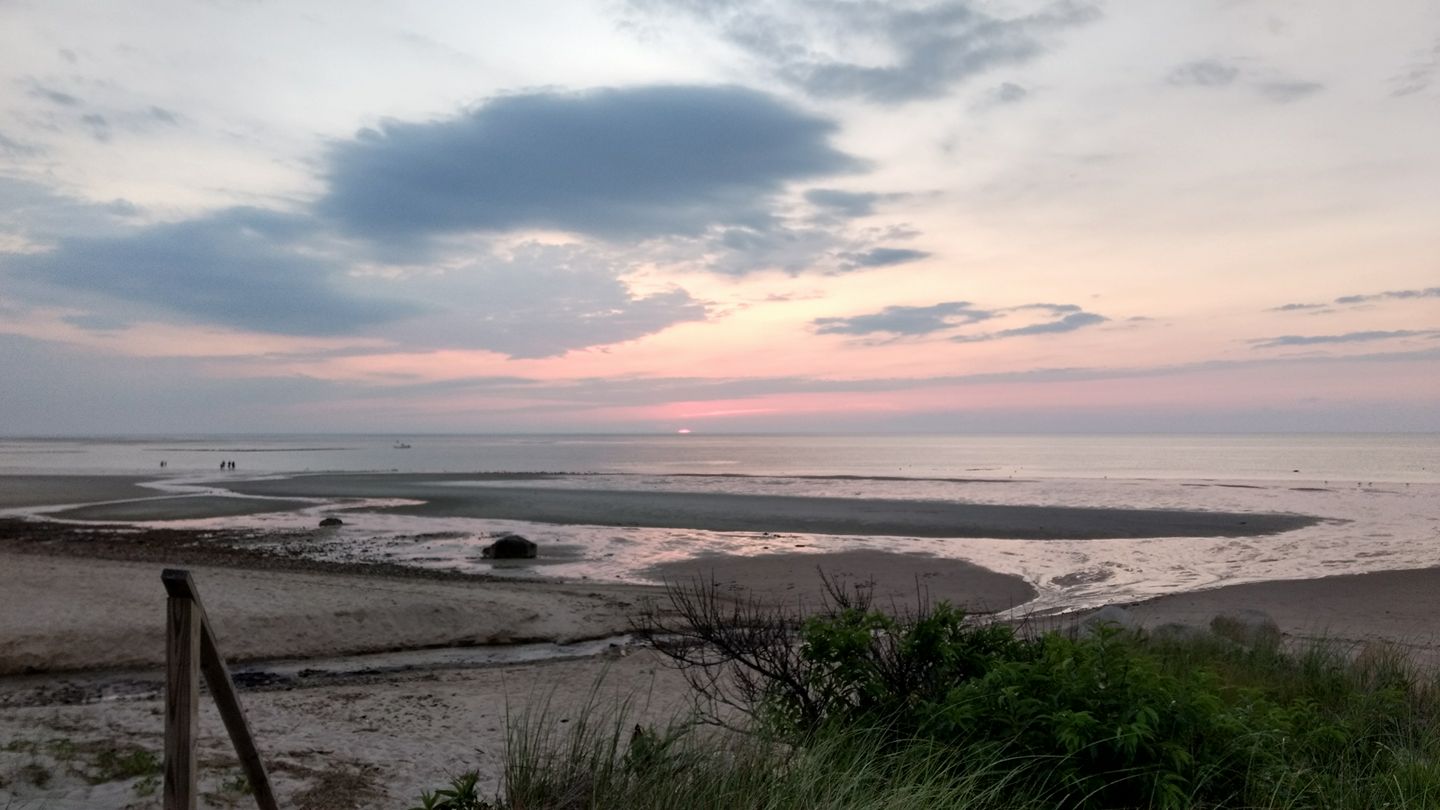 Global Perspectives
I enjoy the study of natural history and the evolution of all biological and physical systems. I have an Associates in Sciences (A.S.) Degree in Natural Sciences from the Santa Rosa Junior College, where I had the opportunity to study many science subjects including Geology, Astronomy, Biology, Forestry, and Meteorology. I also have worked in various conservation related activities as an organizer and fundraiser, where I have provided precinct organizing tech solutions, candidate and PAC web sites, and development of brochures and campaign materials. I have also had unique opportunities to participate in land management projects at a 2,000-acre mixed-use ranch in the California foothills of the Sierra Nevada mountains. At the ranch we have worked on extensive projects including plant & tree removal, chainsaw operations, controlled burns, stream routing, culvert building, trenching and laying irrigation, creek & dam debris removal, soil and geological sampling, hunting, fishing, and wildlife management activities. In my diverse studies of the subjects of science and conservation, I have been struck by the interdependence of all living things, and the nuanced way that all physical and biological sciences interact. From the creation of heavy metals in the engines of stars, to the life-creating tidal dance of the oceans with the moon, to the intricate symbiosis of trophic cascades - the physical systems around us create a diverse global ecosystem with a seemingly infinite web of complexity, connectivity, and beauty.
Exploration
I love exploring the natural world and finding unique natural formations, geological points of interest, and landmarks that express the rich and diverse history of the earth and its peoples. The following photos show some of the many interesting places I have visited in pursuit of deeper understanding and inquiry into the subjects of natural history.
All photographs appearing below are © Ryan Cooper and May Not Be Used Without Permission.
Yosemite, CA

I have a life long love for Yosemite National Park, where I have hiked, scrambled, swam, backpacked, camped, and spent many hours in silent meditation and wonder. The granite cliffs, carved by glacial action, are unmatched in beauty anywhere in the world. My singular favorite memory is of watching the alpenglow light up Half Dome with orange and pink hues as the sun would gently set, then waking at dawn to see the majestic valley come to life again.
Crater Lake, OR

Crater lake, formed from the eruption of Mt. Mazama approximately 7,700 years ago, is a place of stunning beauty and mystery. This violent stratovolcano eruption saw the collapse of the approximately 13,000 foot edifice to its current caldera form, with the rim now just under 9,000 ft and filled by the millenia of rain and snow melt. Gazing upon this wonderous mountain lake, with its' sapphire waters framed by dramatic granite cliffs, instills one with humility and serene appreciation of the grand scale of this magnificent landscape and the epic forces that shape our natural world. It is here that I proposed to my love (and adventure buddy) Krista, and here that I will always return to reconnect with the grandiose poetry and grace of creation.
High Desert, CA

My dear and beloved grandmother Barbara lived in Valyermo CA, where I spent time as a child exploring the high desert with its wonderous arid landscape, the stark beauty of chapparal, cacti, and joshua trees dotting the desolate and wind-swept landscape where tumbleweeds roll along the parched and endless plains. Each season gives different character and life to this majestic place.
Lava Flows, Kilauea, HI

I had the privilege to explore the active lava flows in Hawaii, accompanied by a geologist friend who provided me transporation and access to the unique spectacle of new land being born. The heat and sulphur smell from the lava was both awe-inspiring and a little bit scary - a foreboding landscape where hellish forces of creation bubble and belch gasses, heat, and light, where razor sharp volcanic glasses form and are constantly recycled back into the furnace of earth's creation.
Meteor Crater, AZ

It's truly hard to comprehend the power and destructive force of the impact which formed the (Barringer) meteor crater in Coconino County, AZ. Standing upon the rim of this amazingly well-preserved crater - over 1,100 meters across, and 170 meters deep - was both intensely interesting and uniquely terrifying to imagine. It defies imagination to think that a meteor impact just 50 meters across could cause such a dramatic and instantaneous change to the landscape.
Surf Casting, Cape Cod, MA

I have had the unique opportunity to spend summers at Cape Cod at a family property directly on the beach in East Brewster. The lovely rustic cabin stands just above the water line of one of the worlds widest tidal flats, which sees the water recede nearly a mile at low tide. A great place to do surf casting for stripers, enjoy the wonders of sailing, and walk along the seemingly endless shore, trying to spot natural wonders including horseshoe crabs, blue crabs, hermit crabs, and other crustaceans and marine life from all levels of the food chain from diminuitive shrimps to the ocean's top predator - the regal Great White shark.
Lake Aloha, Desolation Wilderness, CA

I enjoyed backpacking the Desolation winderness in the fall where my fiance Krista and I experienced fast-moving thunderstorms sweeping over scenes of natural beauty almost too pristine and perfect to believe. It was a particular treat hiking over Mosquito Pass, wind whipped and howling with the sounds of the forest, descending deeper into the vast and primeval woods to alpine lakes at the headwaters of the Rubicon River, where ancient glaciers tower over vast and craggy scree fields of man-sized boulders, carved by the relentless erosion of successive cycles of freezing and warming. As we returned to camp, I examined unique lichen formations which dotted the exposed granite faces, and marveled at the ruts carved by wagon trains some 200 years hence.
Far View Ranch, CA

Far view ranch is a mixed use ranch in the foothills of the Sierra Nevada in Butte County CA, where I have spent many days camping, hiking, fishing, four-wheeling, and hunting. The ranch features many unique and beautiful scenes including awe-inprining blue oaks and pines, vernal pools, ancient orchards of olives and stonefruit, and prairies of rolling hills. Of particular note are some incredible igneous plutons jutting from the ground in wonderous, sculptural beauty.
Sedona, AZ

The red rocks of Sedona are world-renowned for their beauty, which has long drawn seekers of spiritual enlightenment, to come and seek solace and meditation among these otherworldly landscapes, carved by erosive forces for millenia. Seeing these tree-lined cliffs for the first time was truly a revelation. I felt awestruck, watching lightning strike in the distance as the landscape danced in all of the colors of the spectrum, a stunning juxtaposition of these monolithic, static, mountainous forms standing in silent repose against the dynamic, energetic movement of the wild Monsoon rains.
Plimoth Plantation, MA

The Plimoth Plantation features a fascinating series of interactive exhibits and reconstructions of colonial-era plantation houses built by the Mayflower Pilgrims. This was one of the first English colonies in North America, where the Wampanoag indians and English colonists formed an uneasy truce to survive the difficult winters of Eastern Mass. before relations devolved into warring, raids, and subjugation of the native peoples after disease and conflict drove them from this bucolic, lush and wild landscape.
Civil War Days, Duncans Mills, CA

A tradition in the town of Duncan's Mills, the Civil War Days renacts the battle of Gettysburg with scaled down military formations of infantry, artillery and cavalry, in the definitive battle of the Blues vs. the Greys. This event recounts a smcaled down version of the devastating and costly war that tore this country asunder 150 years ago. Camps full of reenactors breathe life into the stories of that terrible war that claimed 600,000 American lives. I was awestruck at the sounds of battle from Bugles calling the troops to charge, the rumbling of cavalry hooves, followed by the staccatto sounds of early rifles and muskets firing, and 8-pound cannons with their deafening report, tearing apart the peaceful valley with the sounds of war. While it is inpiring to imagine the bravery and principled action of the Union to wipe the horrors of slavery from our nation, it's also impossible not to reflect on the suffering and death that befell our nation's young men on both sides of this conflict. It is truly heartbreaking to think of the crushing deprivation, terror and pain that must have been endured by our ancestors in this horrifying conflict, where modern weapons began to see widespread use, before the invention of modern sanitation, medicine, and anaesthesia.
Mt. Rose, Tahoe, NV

We are blessed to have access to some of the world's premier skiing resorts just a few hours drive from my home in Northern CA. I have always loved these iconic mountains, and cut my teeth on the slopes of Mt. Rose and Diamond Peak. Nothing beats a blistering downhill run on Northwest Passage on a clear day - starting with a moment of reflection on the rain shadow that divides the snow covered mountains to the west from the arid desert plains of Reno and Carson City to the east.
Pololu, HI

Pololu is a spectacular, rugged beach at the end of the road north past Hawi on the Big Island of Hawaii. A steep hike down through lush rainforest, places you on the beach where civilization seems a million miles away. In this place, beautiful untouched rivers flow through canyons carved by eternal erosion, until they finally meander, unshapen by man's hand, into the grand and wild Pacific. The spray of humpback whales can be spotted just off the shore of this vast black sand beach, as Frigatebirds and Petrels go about their fishing business, oblivious to the goings on of human admirers.
Lumber Mill, Upstate NY

While riding the Amtrak from Boston, MA to Flagstaff, AZ, I sat in quiet reflection and appreciation of the vast and varied lanscapes of America which can be uniquely seen from the meandering railways. Taking you off the interstates, riding the train gives you a different, more immersive view of America's rural landscapes, from old mills, industrial centers, rail bridges and other landmarks from a simpler time, before the country was carved and gridded by modern automotive transportation systems.
Shipwreck, Bodega Bay, CA

This fascinating view of a modern shipwreck was a fun site to explore and photograph. The ship sat battered by waves on Salmon Creek beach, with wood, foam, and metal pieces strewn about, struck by a relentless series of powerful neptunian blows.
A-Bay, Waikoloa, HI

Waikoloa offers a variety of ocean adventures inlcuding sailing, whale watching, and opportunuties for ocean fishing from this iconic and scenic bay landscape. From this location, I set out on a remarkable whale watching adventure where we watched the breach of whales and listened to the sounds of a family of humpbacks from a boat-mounted hydrophone. The song of these majestic creaters is truly lovely and nuanced, as you can hear the intelligence and curiousity in their voices when the boats approach and circle to watch their playful dance.
Willie Mays Stadium, San Francisco, CA

Exploring America would be incomplete without forays into the great stadiums of our national pasttime. I have enjoyed many an evening sitting in the stands of this fantastic modern stadium where the Giants face off against their rivals in 9-inning battles for the national title and a spot in the world series. I have been lucky enough to see some iconic events, from inside-the-park home runs, to division-clinching championship games and iconic plays like Hunter Pence's running catch at the wall. It is one of my favorite ways to spend an evening in the city and connect with the history and traditions of this great nation.
---
Recommended Articles, Links & Resources
Great youtube video presentation on evolution & taxonomy - UsefulCharts.com
Related youtube video presentation on viruses - UsefulCharts.com
Brewing Video
This is a brief video I made showing a little fermentation science - the process of making beer.